How can you make your computer run faster?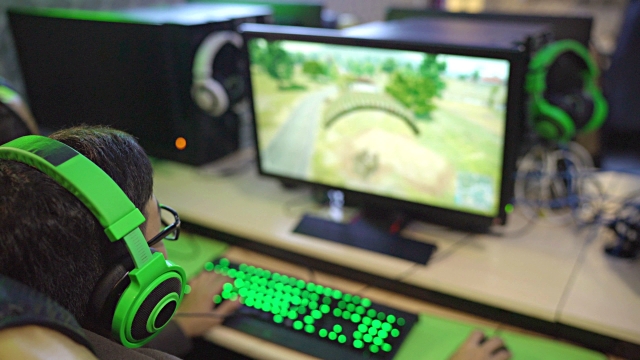 One of the most often asked questions we get is "How can you make your computer run faster?  We decided to check out one of the most popular software programs in the market. We want to see whether or not the product lives up to the claims of "Fix and Speed Up Your PC Automatically".
Before we can find out if there is a viable solution to why your computer is running slow we needed to find out what affects the speed of your computer.   We found these factors affect your computer the most which are Memory, Multi-tasking, Background programs and the number of Processors.  Let's take a deeper look into these factors:
Why does a computer run slow in the first place?
Here are a few different factors that affect the speed of your computer and will determine how smoothly your computer runs.
Your computer only has a certain amount of available memory to use to recall tasks.  Very similar to the way your brain
stores a certain amount of information.  Once your brain is filled with a lot of data you get overwhelmed and then shut down.  You then need to find a way to clear your mind and reset your brain. The computer brain needs to be cleared and reset to feel refreshed to be able to perform at high levels again.
The number of applications that you are running at the same time.  In other words the ability for the computer to multi-task.  Windows and Macs are built to run many different applications in the background that you don't know are running. If too many programs are running at the same time then your computer can start to get bogged down trying to run everything at the same time.
There are programs that are set to open every time you start your computer and over time the list of programs will get
bigger.  Pretty soon it takes several minutes before you can even start using the computer.
Microsoft and Apple have programs running in the background so they can receive data from your computer like Background Intelligent Transfer, Sys Main, Windows Updates and Windows Search.  (This section will be discussed in another article coming soon).
For example, if your computer has 10 processors but your system has a default setting to 4 then your computer is only
using 4 processors even though you could use 10.  (This section will also be discussed in another article coming soon).
You can click on this Microsoft page to get their details on how to improve Windows. You can click on this Apple page to get their details on how to improve Macs.
So now that you know what effects the speed of your computer and how smoothly it runs watch the Review video below to see whether Iolo's System Mechanic program can resolve some of these issues for your computer.
We completed a review of IOLO.com's System Mechanic software program that is designed to make your computer run more efficiently by reducing CLUTTER from the hard drive and also can SPEED up your computer's overall performance. If you are having issues with your computer or just want to maximize your computer's efficiency then watch the video and CLICK HERE TO GET A 50% DISCOUNT!
iolo technologies, LLC develops patented technology and award-winning software that repairs, optimizes, and protects computers and digital devices, enabling users to enjoy their full computing potential by keeping devices running fast and reliably. With a global sales presence in 33 countries and products in 11 languages, tens of millions of people have used iolo's products for their PC optimization, security, and data recovery needs since 1998. Today, iolo is widely recognized by both consumers and industry experts as a worldwide leader in the system utility software market.